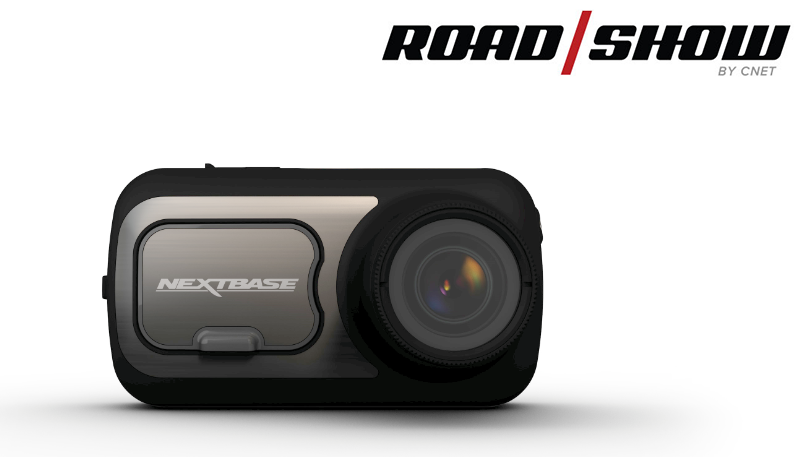 As Nextbase continues to raise the bar with unparalleled technology and first-ever features to give motorists the most hands-free driving experience on the road, the newly released 522GW Dash Cam with Alexa Built-in was honored to recently be named one of the "Best Features of New Smart Dash Cams" by CNET Roadshow.
CNET put the spotlight on Nextbase's 522GW Dash Cam, the top of the line for the Series 2 range. As the Series 2 range from Nextbase has a number of connected and smart world-first features, one that CNET's editorial team focused on was Alexa Built-in, allowing drivers the ability to use voice controls to play music, get directions, and use smart home requests completely hands free. Nextbase further ensures safety and security against distractions while motorists are driving by allowing not only the use of the standard Alexa voice commands, but also a series of Dash Cam specific Alexa skills commands, unique to Nextbase 422GW and 522GW models. These commands allow drivers to save, send and manage video files through their Nextbase Dash Cam and Alexa without ever taking their hands or eyes off the road.
Another world-first Dash Cam feature included in the higher-end Series 2 models that CNET highlighted is Emergency SOS, a potentially lifesaving feature that dispatches emergency 911 services within seconds to the driver's location if they are unresponsive or need medical attention through a series of prompts. This groundbreaking Dash Cam technology also sends medical records including blood type, pre-existing conditions and more stored in their MyNextbase Connect App, along with a GPS ping of their location, ensuring the fastest response possible.  immediate response.