<!–

–>
When you buy a new Nextbase dash-cam you can use the product serial number to unlock a special 22 hour lesson package with RED Driving School.
The product includes RED's introductory offer, which means that it's only suitable for new learners and existing RED customers will be ineligible.
The nextbase serial code will be validated by RED and can only be used once.
The offer only applies to new Nextbase products purchased in the period of  January 2020 to December 2020
The savings are on either manual and automatic lessons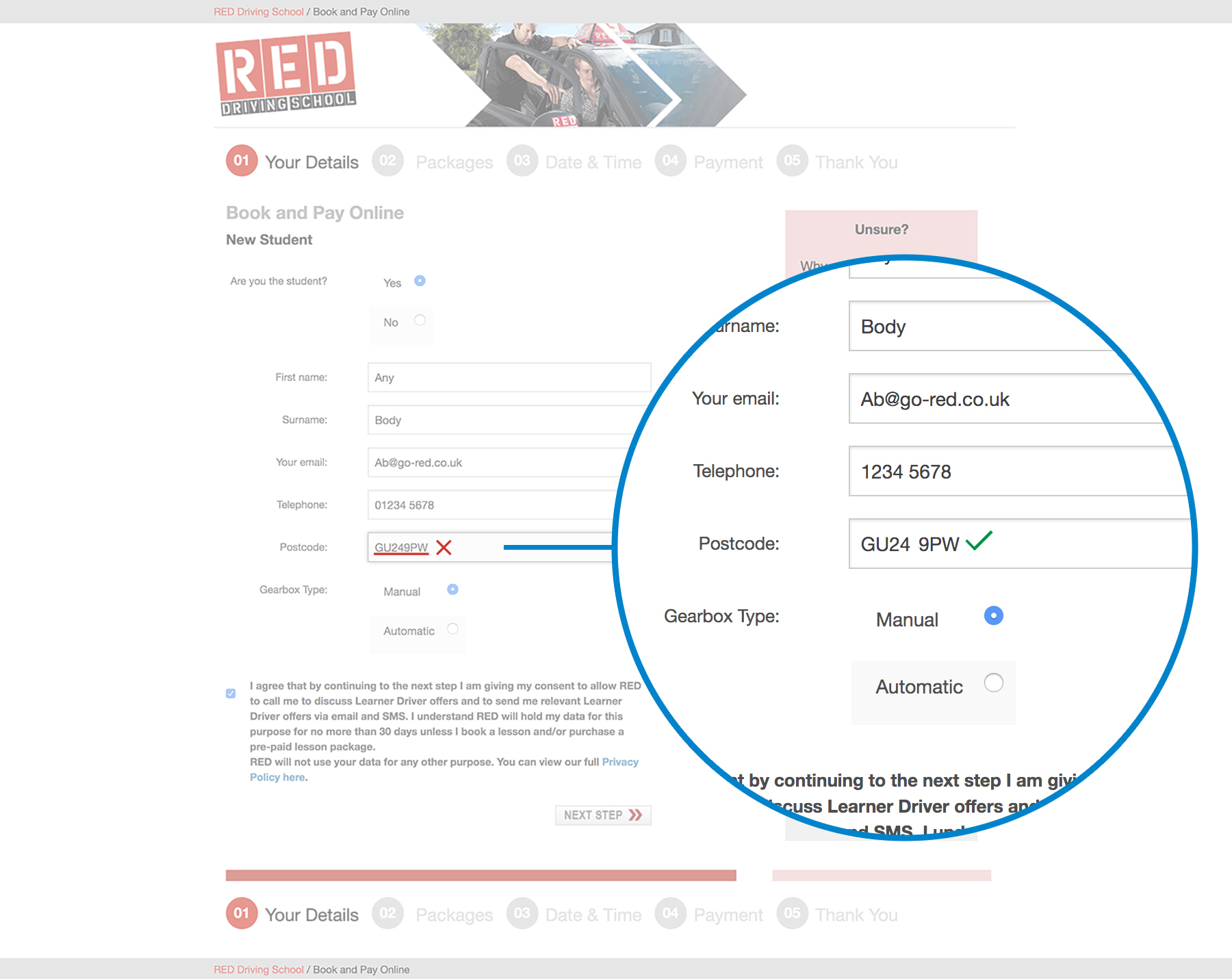 Step 1. Enter student's details (remember to space the postcode correctly e.g. GU24 9PW)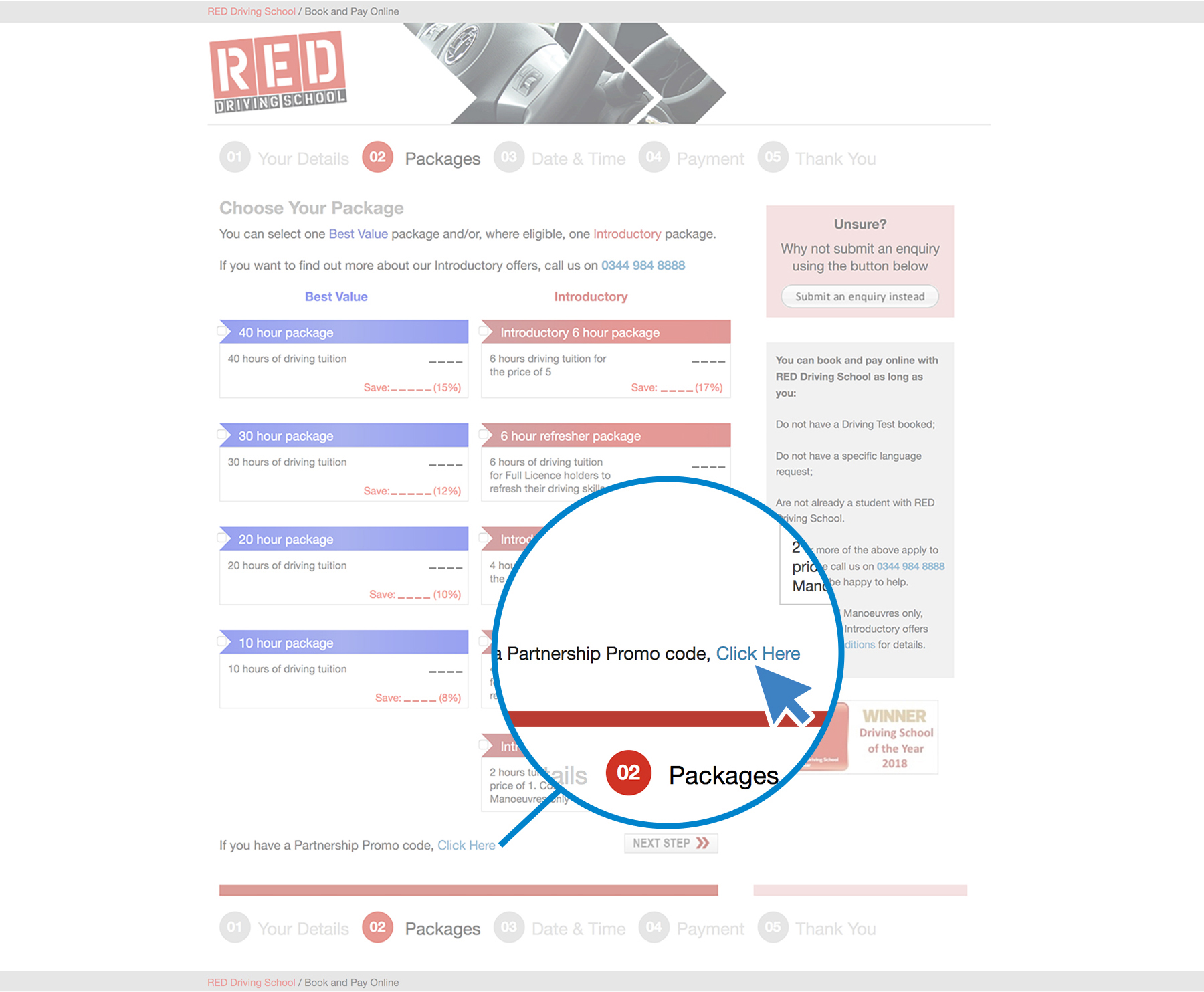 Step 2. At the foot of the "Packages" page click the "Partnership Promo" code button.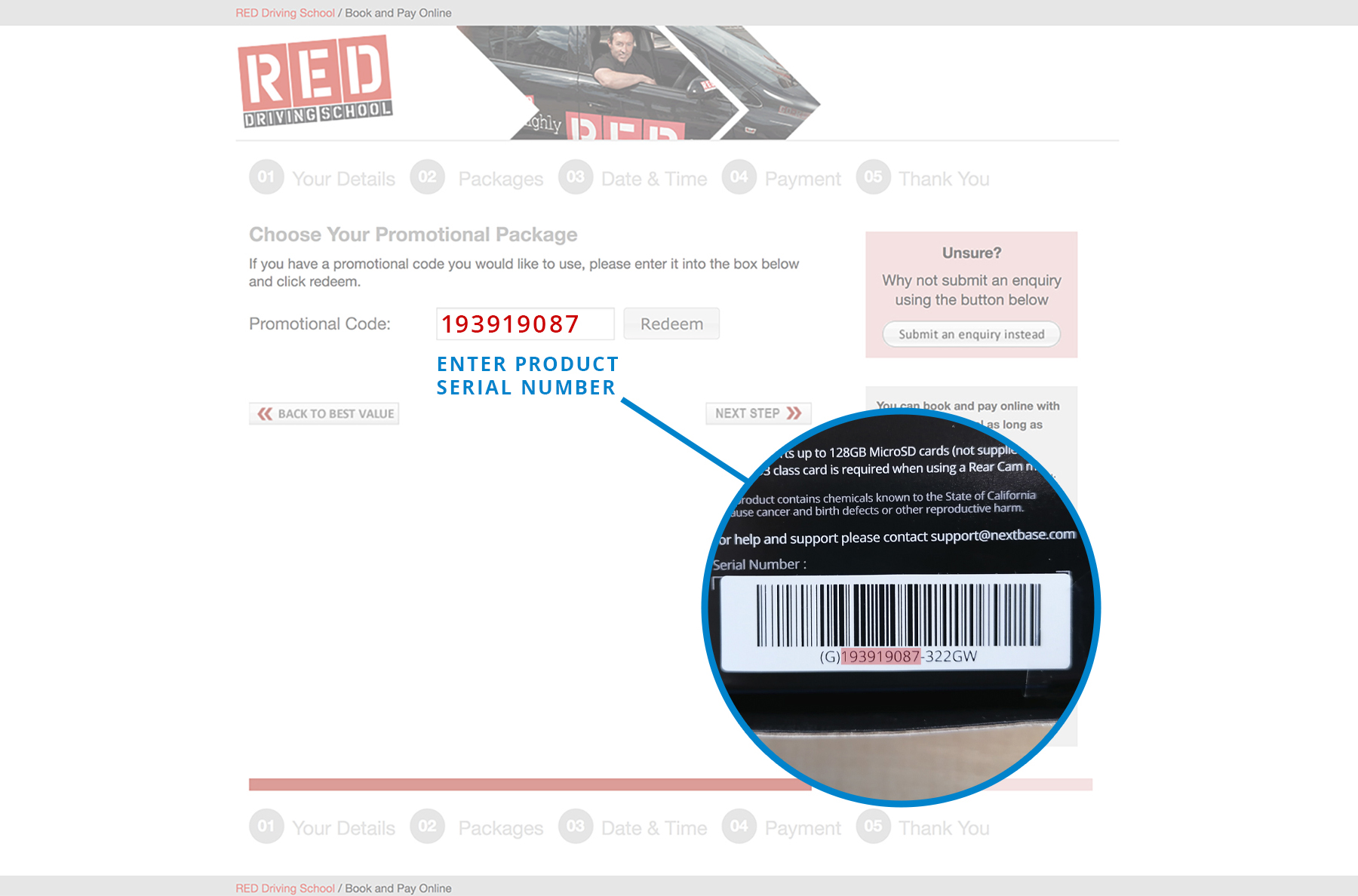 Step 3. Enter the 9 digit product serial code that's printed on the Nextbase product which will reveal the exclusive 22 hour package.