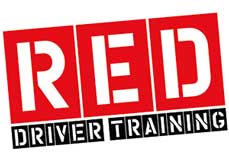 There are obvious benefits to recording your journeys and with this in mind we have negotiated an exclusive price on a market leading Nextbase Dash Cam.
Nextbase's class-leading innovation has won multiple awards including four "Which? Best Buy" awards. These affordable products generate HD quality footage which can easily be played back via your smartphone or tablet, thus making them an invaluable tool when learning to drive.
Exclusively for RED customers, Nextbase have created a bespoke bundle deal.
Nextbase 322GW with 32GB SD Card, Polarising Filter Lens, Hardwire Kit and Carry Case.

We use a team of trusted, professional fitters who install our Dash Cams throughout the UK. We endeavour to have your dash-cam fitted within a week of your purchase. In order for our team to install your order, you must have purchased a Hardwire Kit and an SD card per Dash Cam. To discuss and arrange a fitting please organise a call back.