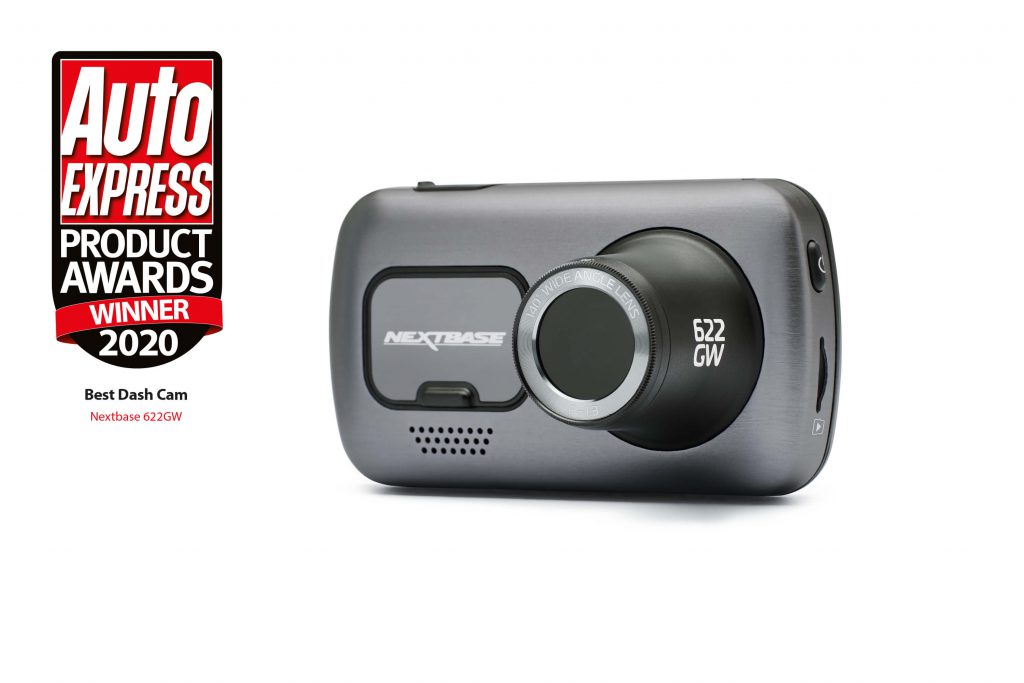 The Nextbase 622GW has picked up the Auto Express Best Dash Cam Award for 2020, with a five-star rating. The latest release from the Nextbase Series 2 range has been labelled a 'gamechanger' due to its abundance of new features and worlds firsts including Image Stabilisation, Extreme Weather Mode and what3words, to further raise the bar in the in car camera world.
Image quality is at the forefront of the 622GW with ultra-clear 4K resolution providing stunning image quality. That, coupled with Image Stabilisation and Extreme Weather Mode ensured the 622GW was labelled by Auto Express as 'exceptional in all conditions, with great detail and clearly defined colours. It responds quickly to rapid changes in light conditions, and number plates are easily legible'.
The 622GW does not stop there though, as what3words provides a further glimpse into the Dash Cam revolution. This feature pinpoints the users precise location within three metres, without the need for a data connection. It works alongside the acclaimed Emergency SOS Response system to provide the emergency services to the users precise location in the event of an accident.
Bryn Brooker, Nextbase Head Of Marketing commented, "Dash Cams are increasingly recognised as an essential device for driver safety, and with ever-increasing popularity, we are excited to bring so many ground-breaking new features to the market with this flagship model. We believe that the introduction of 4K cinematic image quality, image stabilisation and safety features such as what3words and Emergency SOS, will actively make our roads safer, and we are thrilled to receive this award in recognition of this ground breaking new product".
The Nextbase 622GW is available to purchase from Halfords at the end of July, with further detail available here . It can be fitted at your local Halfords store for as little as £30, we recommend checking with your local store beforehand
The link to Auto Express review of the 622GW can be found here