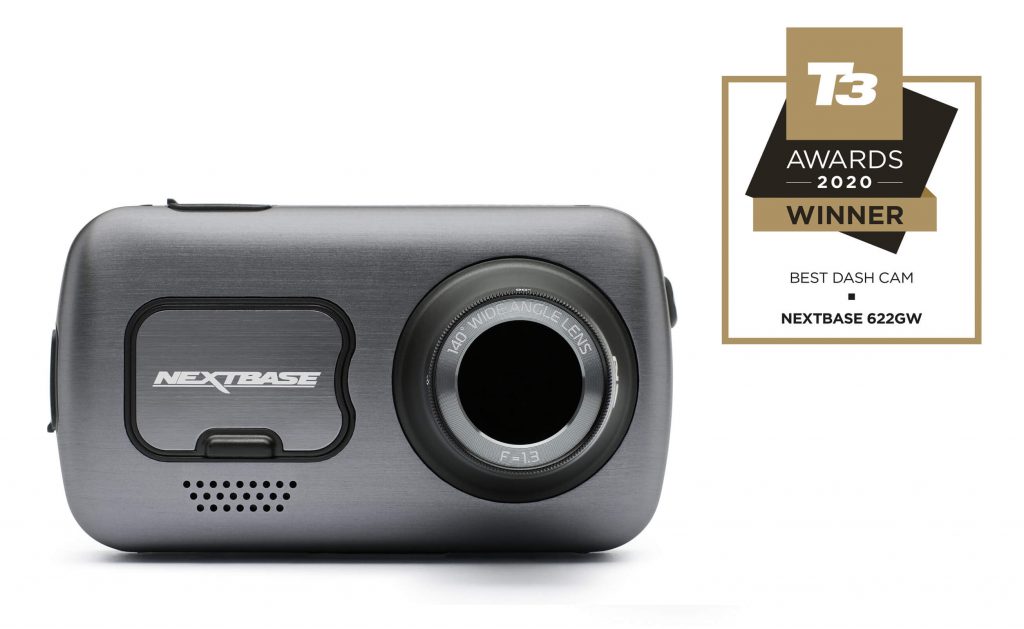 The Nextbase 622GW has been crowned the Best Dash Cam in the latest T3 Awards 2020. The latest release from Nextbase has what is described by T3 'as a range of innovative and potentially lifesaving features', which ultimately helped the UK-based company win the coveted prize for the third successive year running for their range of dash cams.
The 622GW provides unbeatable image quality with ultra-clear 4K resolution and Image Stabilisation to ensure smooth recordings at all times. The 622GW has a host of world firsts in features, with T3 picking up on Extreme Weather Mode, which uses 'inbuilt algorithms to provide the clearest image possible to drivers involved in an incident during misty conditions.'
The revolution continues, with ultra-fast 5GHz Wi-Fi and Bluetooth 5.0, another world's first, to provide the fastest possible download speeds. The 'potentially lifesaving features' picked up on by T3 ultimately ensured the 622GW's victory though, with it being detailed further here with 'Emergency SOS has been enhanced with the integration of what3words. This geocode system, which pinpoints a location based on a worldwide map of three-metre squares, can provide emergency services with a precise location (even when offline) and is a world-first for dash cams.
Bryn Brooker, Nextbase Head Of Marketing commented, "Dash Cams are increasingly recognised as an essential device for driver safety, and with ever-increasing popularity, we are excited to bring so many ground-breaking new features to the market with this flagship model. We believe that the introduction of 4K cinematic image quality, image stabilisation and safety features such as what3words and Emergency SOS, will actively make our roads safer, and we are thrilled be named the ultimate dash cam for 2020".
The Nextbase 622GW is available to purchase from Halfords at the end of July, with further detail available here. It can be fitted at your local Halfords store for as little as £30, we recommend checking with your local store beforehand.
The full Nextbase 622GW review in T3 can be found here